SERVICES PROVIDED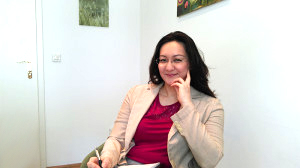 Systemic psychotherapy:
Individual psychotherapy
Couple counseling
Family counseling
Psychotherapy for children and juveniles
Group psychotherapy and projects
Counseling
Coaching
Supervision
My treatment specializations include:
Anxiety disorder
Burnout, depression
Gambling addiction, media addiction
Examples of issues that can be treated:
Fear, panic attacks
Relationship, partnership, marriage
Depression, exhaustion
Family topics
Performance and sports
Children and juveniles
Central life issues
Personality disorders
Psychosomatic issues
Self-esteem and physical self-concept
Obsessive thoughts and compulsion
All ages, solution-focused short-time therapy, in German or English language.
On demand, psychotherapeutic sessions can be held in other languages with an interpreter.
Rates:
One session lasts 50 minutes and the service fee is EUR 80.-, double sessions last 100 minutes and the service fee is EUR 160.-.
On demand, services for reduced fees are available on a limited basis (social tariff).
Currently it is not possible to get a refund for service fees from your health insurance.
Cancellation / rescheduling of an appointment is free of charge until 48h before the appointment, after that you will be required to pay the full costs of the session.